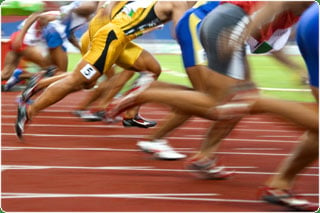 2019/20 Terrigal-Wamberal Little Athletics Volunteer Roster
We use Sign up Genius for all volunteer duties. It is a self managed system that cuts down on time consuming manual spreadsheets.
Terrigal-Wamberal is a volunteer run organisation. Parents/caregivers of registered athletes are required to fulfill a minimum of rostered duties (e.g, canteen, starter, timekeeper, etc.) during the season in order to keep the competition nights running smoothly and on time:
Additionally, when not rostered on for a specific duty here, parents/caregivers are responsible for assisting their Age Manager with place-judging, recording, marking, prep work, etc. Little Athletics is not a drop and go activity.  
Unless you are an Age Manager or a Committee member (whose hours exceed the allocations above), your rostered duties are managed and tracked through this Signup Genius account.  Please use the email that you registered with Little Athletics when signing up with Signup Genius. At any given time, you will be able to select duties for the next two to three upcoming competition nights.  You may make modifications to your signup up until two days before the competition night.  If after this point, you are signed up but cannot perform your rostered duty, it is your responsibility to find cover from someone in your age group. Please do not contact the volunteer coordinator or message us via facebook with last minute cancellations as it is highly disruptive to ensuring an on-time competition night.  All rostered volunteers are required to sign in at the volunteer desk by 5:45 p.m. on competition nights in order to receive credit for their shift. No shows will be required to perform an additional shift as well as make up the one that they missed. 
For more information about (or to register your interest in) being an Age Manager, please text 0432411388 with your contact details and age group.  We will require at least two Age Managers per age group and training will be provided.